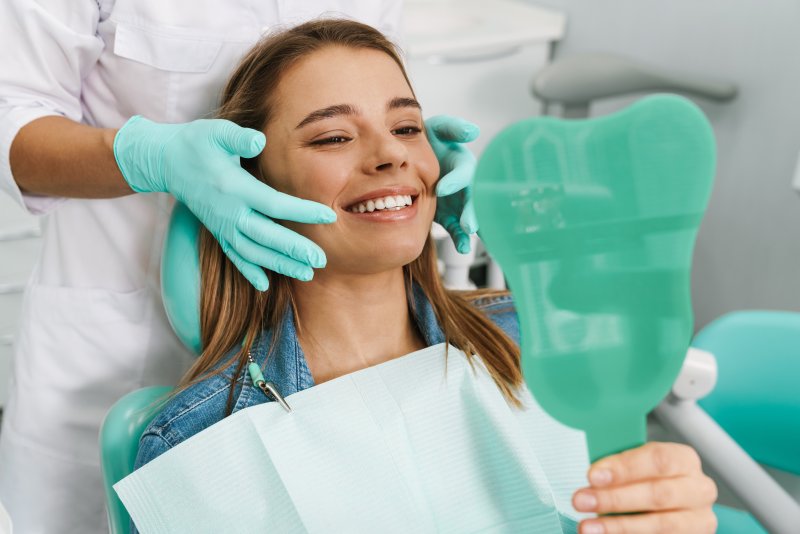 Have your once-straight teeth drifted back into their previous position, even though you had braces in the past? This phenomenon is referred to as orthodontic relapse, and it can be extremely discouraging after investing your time and money on braces. The good news is that there are a few best practices you can follow to prevent it from happening to you. Keep reading to learn what they are!
How Common Is Orthodontic Relapse?
Although it's rarely talked about, orthodontic relapse is fairly common. In fact, it's believed that more than 50% of patients experience mild to severe relapse within the first 10 years of completing treatment. The biggest culprit? Not wearing the retainer. Previously, patients were told they could stop wearing it after a year or two. However, orthodontists now agree that retainers should actually be worn much longer.
How to Prevent Orthodontic Relapse
One of the best ways to prevent orthodontic relapse is by wearing your retainer as instructed. During the first six months or so after your treatment, your teeth need time to "set" in place. Consequently, you'll be expected to wear your retainers for at least 22 hours a day. From there, you'll be given the go-ahead to transition to wearing them solely at night. To keep your teeth in their properly aligned position, you should continue this practice indefinitely. Remember to also keep up with your oral hygiene routine! This will keep your teeth and gums free of infection or decay that could wreak havoc on your bite.
What to Do If You Are Experiencing Orthodontic Relapse
If you have experienced mild to moderate orthodontic relapse, don't panic. Instead, schedule a consultation with your orthodontist. After learning all about your unique situation and needs, they can make a recommendation on what to do next. If the relapse is mild, this may mean monitoring your teeth or getting a new retainer made. For more severe cases, retreatment will most likely be necessary.
Orthodontic relapse can be discouraging. However, it is important to remember that it is largely preventable and entirely treatable. So, if your teeth have shifted out of their properly aligned position, don't wait to get in touch with your orthodontist!
About the Practice
Simply Orthodontics – Milford is proud to have two skilled, compassionate, experienced orthodontists leading our practice: Dr. Alan Carlotto and Dr. Sam Alkhoury. For them, helping nearby patients reach their smile goals is extremely rewarding. So, whether you've had braces before or are considering braces for the first time, they look forward to crafting a custom treatment plan just for you! If you'd like to learn more about orthodontic relapse or want to schedule your initial consultation, don't hesitate to visit our website or give us a call at 508-473-2002.