Experienced Orthodontist – Milford, MA
Learn More About
Dr. Sam Alkhoury
One of Dr. Alkhoury's favorite things about his job is changing people's lives. He does this by giving them beautiful and confident smiles that he knows they'll love, especially when showing it to friends and family. Since he started practicing orthodontics in 1994, he's developed great pride in the relationships he's formed with all of his patients. But, most importantly, he looks forward to welcoming you and your family into the orthodontic office soon. The good news is you can start getting to know him today!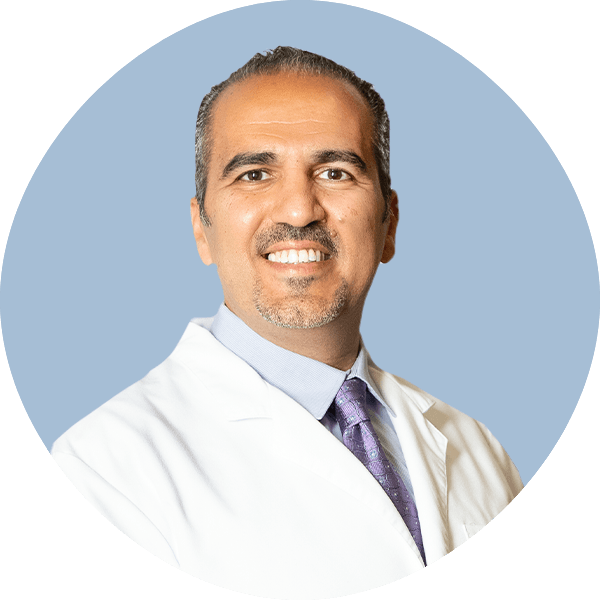 Why He Became an Orthodontist
Dr. Alkhoury's first personal exposure started when he was very young and his older sister needed braces. As she went through each stage of treatment, he was able to see firsthand how her smile transformed for the better in every way. He noticed that she was more talkative, outgoing, and confident as a result of her treatment. This was a life-changing moment for him, and it inspired him to give the same experience and care to others who also found themselves in the same situation as his sister. Today, he's happy about his choice of career.
Where He Studied Dentistry & Orthodontics
After first earning his dental degree from Boston University where he also graduated with honors, Dr. Alkhoury completed his residency in advanced Education in Orthodontics and Dentofacial Orthopedics at New York University. He's become a well-respected practitioner over the years and has received recognition from the American Academy of Orthodontists for his care and dedication to providing patients exceptional treatment. You'll quickly learn that he takes staying updated on the latest advancements in dentistry and orthodontics very seriously. Today, he's an active member in:
American Dental Association
American Academy of Orthodontists
American Academy of Dental Sleep Medicine
Massachusetts Dental Association
What He Likes to Do Outside of the Orthodontic Office
Outside of the orthodontic office, Dr. Alkhoury is found spending time with his loving family. Cheering on the Red Sox, his favorite team, and traveling around the country.