Orthodontic Services – Milford, MA
Need Ortho Treatment? Get It Under One Roof
Dr. Sam Alkhoury and Dr. Alan Carlotto want to make orthodontics simple for all patients. Whether you're a parent with a child who needs to be proactive with their oral health or you're an adult considering your options for smile and bite realignment, it's possible to get it done all at Simply Orthodontics Milford! We offer traditional braces, clear/ceramic braces, Invisalign, adult orthodontics, dentofacial orthopedics, emergency orthodontics care and many more treatments! If you're ready to visit, give our orthodontic office a call today for comprehensive orthodontic services in Milford, MA!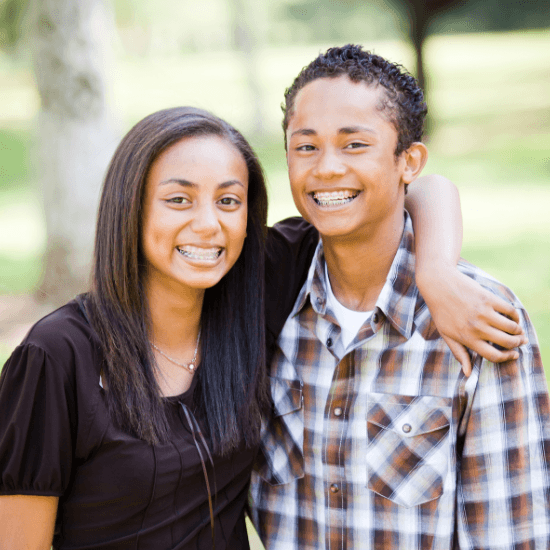 Traditional Braces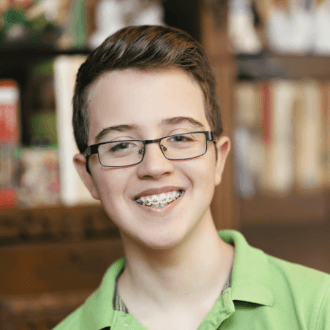 When it comes to orthodontic services, traditional braces have been around for many, many years. Not only that, but they've proven to be extremely effective at addressing a myriad of dental issues, including severe overcrowding, misaligned bites, and gaps between all types of teeth. Braces consist of metal brackets, which are directly adhered to each individual tooth, including back teeth. If you have severe complications with the position of your teeth, traditional braces provide the most notable long-term benefits and results.
Learn About Traditional Braces
Invisalign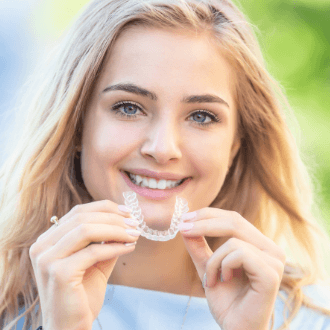 If you'd prefer to avoid brackets and wires altogether, Invisalign clear aligners are made from transparent, medical-grade plastic! Once we complete your initial exam, we can design and create a series of trays, which are worn for at least 22 hours per day over the next 12 months (on average.) Each pair is worn for about two weeks at a time, then you move onto the next pair from there until the series is complete. These trays are completely removable, which means you can have the freedom to eat the foods you enjoy and address mild to moderate levels of misalignment all at the same time!
Clear/Ceramic Braces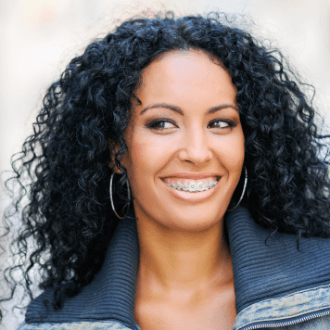 Would you prefer to hide braces without having to make significant compromises to the future of your oral health? With clear ceramic braces made from transparent materials, we can make your treatment less visible overall! Both the wires and the brackets are made to be transparent and tooth-colored, so they aren't nearly as visible compared to metal braces. While they can do wonders for your appearance, it's worth noting that severe misalignment cases may need to stick with metal braces as the materials used are more flexible compared to ceramic options.
Self-Ligating Braces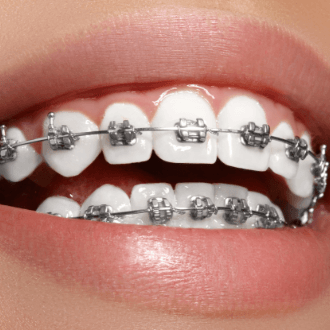 With self-ligating braces, it's possible to both hide your orthodontic treatment more effectively and achieve a more comfortable treatment option compared to traditional braces. Self-ligating braces are fitted much like traditional braces, except they shift teeth through a sliding mechanism. This mechanism attaches the wires to the brackets and allows for more natural movement. It creates a far more comfortable treatment experience and takes less time to complete, all without compromising any results! Furthermore, patients can expect a lower risk for enamel erosion.
Learn About Self-Ligating Braces
Pediatric Orthodontics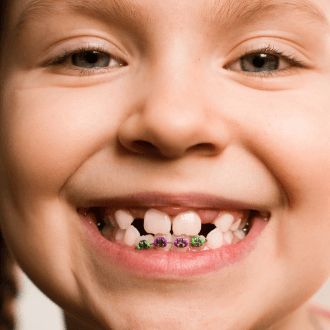 There are some cases where younger patients may need orthodontic treatment between the ages of six and nine. We do this because it works to better develop and adjust their jaw so permanent teeth can erupt successfully. It also improves the relationship between their upper and lower jaw. Typically, treatment may include the use of expanders, growth appliances, or partial braces and are only provided when baby teeth are still erupting and continuously making room for permanent teeth.
Learn About Pediatric Orthodontics
Adult Orthodontics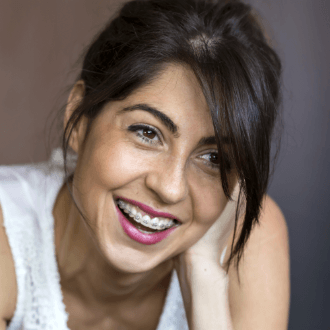 Did you know that adult orthodontics are more common than you think? In fact, one in four orthodontic patients is an adult! Many patients pursue orthodontic treatment, and that's no surprise to the professionals working hard at Simply Orthodontics Milford! Protecting your oral health should be as simple, not confusing or convoluted. If you're an adult looking for traditional braces, Invisalign clear aligners, or another option to resolve your crooked teeth or address a relapse from a previous treatment, we'll help you every step of the way and ensure we meet your lifestyle needs.
Learn About Adult Orthodontics
Orthodontic Appliances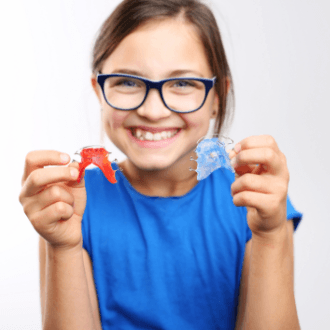 When we talk about orthodontic appliances, what we're talking about is all the oral appliances that are worn after the traditional braces come off or before they even go on. This means expanders that work to widen the palate of the mouth to create room for adult teeth as well as the fixed retainers which are often used specifically for front teeth at risk of becoming crooked. Each appliance will be explained in greater detail at your visit should you need one for your next treatment.
Learn About Orthodontic Appliances
Dentofacial Orthopedics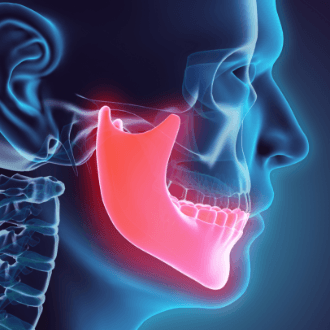 A specialty of orthodontics, dentofacial orthopedics focuses on the alignment of the teeth and the dental arches. In particular, it focuses on the maxilla (upper jaw) and the mandible (lower jaw.) While our orthodontic office typically focuses on guiding teeth into a straighter position, we can also help adjust your facial bones and how they grow. For example, if your child as a misaligned, dentofacial orthopedics is the best way to address it and prevent complications. Appliances we use may include a palate or lower jaw expander or a headgear, depending on your needs.
Learn About Dentofacial Orthopedics
Orthodontic Emergencies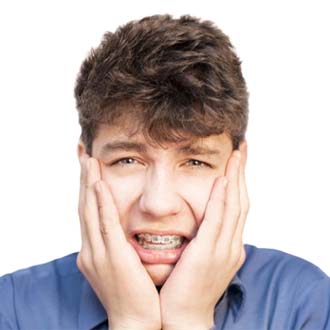 Fortunately, orthodontic emergencies are rare, but that doesn't mean they can't happen! Broken braces wires, lost Invisalign aligners, and other situations like these need quick care to get you out of pain and ensure your treatment stays on track. That's why you should have our number saved in your phone! If you or your child encounters an orthodontic emergency, give us a call right away. We'll provide instructions over the phone and schedule you for the next available appointment.