Pediatric Orthodontics – Milford, MA
Get a Head Start on Your Child's Smile
If you had the peace of mind that your child's oral health was taken care of and that you could save money on costly treatments for their future care, wouldn't you take those steps to ensure that it happens? If your child is dealing with orthodontic issues at a young age, we want to assure you that managing the issue now is always easier while their teeth ate still growing. Simply Orthodontics Milford recommends that you bring your child in for exam by the age of seven as this is the age where developmental issues are the easiest to confirm and treat. Call today to set up an appointment for pediatric orthodontics in Milford, MA!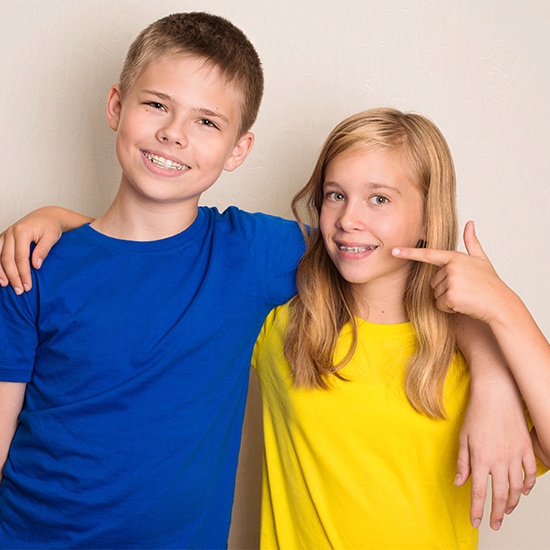 What is Pediatric Orthodontics?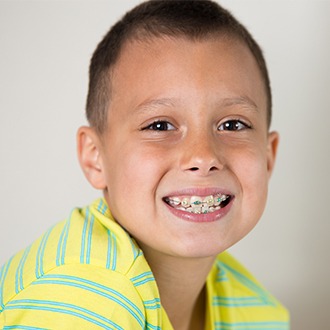 The idea of pediatric orthodontics is actually more simple than you'd think. For one, the goal is to help children achieve a healthy smile and prevent problematic developmental problems. This includes crowding teeth, misalignment, bite problems and non-nutritive habits like thumb-sucking. It gives our orthodontists an opportunity to create enough room in their mouth so permanent teeth can erupt properly. This I very important to avoiding complications later in life. After they reach the age of seven, we encourage you to bring them in to the orthodontic office so we can examine their teeth and jaw's growing patterns.
What Kind of Treatments are Included?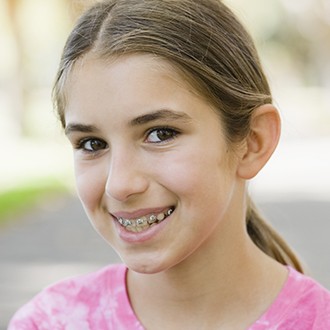 It's important to note that these types of orthodontics treatments do not take as long as mire traditional options might, such as metal braces. For example, pediatric orthodontics usually last between 9 and 12 months. Specific treatments include headgears or other functional appliances. We may also discuss limited phase braces, which are braces that are worn for a much shorter amount of time compared to traditional options. We might also use a specialized retainer, an expansion appliance, or a space maintainer, all of which can target specific issues with the growth of their teeth and jaw.
The Many Benefits of Pediatric Orthodontics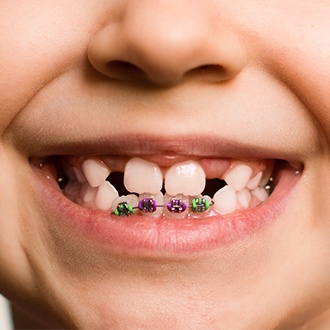 If we determine that your child would benefit from early intervention, we'll educate you in the many benefits that accompany treatment! For one, we can reduce the risk of teeth becoming impacted as they erupt! Once more room is available for their teeth to grow and develop, it can help your child avoid speech problems. These issues are often caused by failing to address early orthodontics issues when they appear. Remember, the sooner we can influence your child's growth in a positive way and ensure harmony with their top and bottom arches, the more likely it is that we can correct harmful oral habits and improve their smile's appearance.