Reasons to See an Orthodontist – Milford, MA
Understanding When It's Time for Treatment
Knowing when it's time to see an orthodontist in Milford isn't always easy. While you might consider your gapped teeth or overbite to be minimal or "not a big problem," a professional might view it differently. What you don't know is that even the slightest misalignment in your smile can lead to serious problems if left untreated. Overcrowding, spaces between teeth, and a problematic bite can cause a host of issues that can result in timely and costly solutions in an effort to save your oral and overall health.
Fortunately, at Simply Orthodontics, our skilled orthodontists, Dr. Carlotto and Dr. Alkhoury, can examine your smile and quickly identify specific problems that may warrant the need for orthodontic treatment.
To help you better understand the most common reasons you will want to schedule an appointment with our team, review the following signs: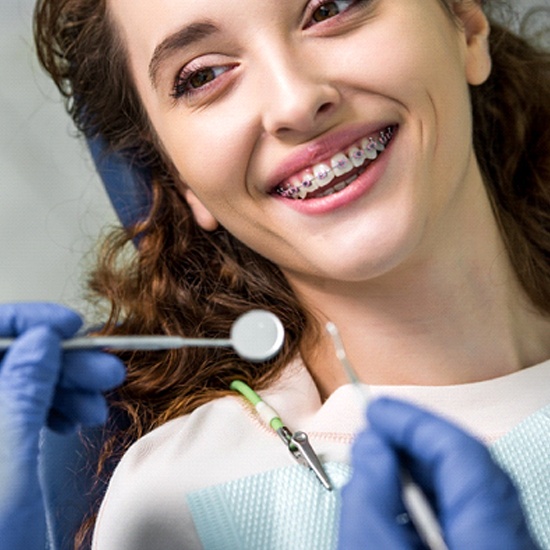 Overcrowding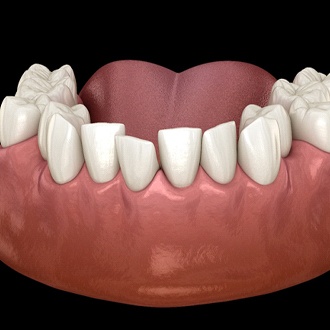 When teeth sit too close together or being to overlap, you are experiencing overcrowding. As a result, you may notice difficulty while attempting to brush or floss your teeth, as you will be unable to get between your teeth to remove harmful bacteria that can lead to tooth decay and gum disease. By choosing to see an orthodontist in Milford, you can watch your teeth shift and create necessary space, allowing you to enjoy a more pleasing aesthetic and healthier smile.
Gapped Teeth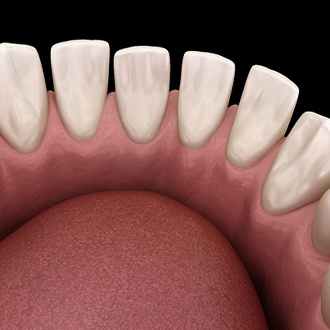 Similar to overcrowding in the problems that can occur, gapped teeth can easily trap bacteria and food particles and lead to many of the most common dental problems. Not to mention, with a gapped smile, you may feel self-conscious or embarrassed by your appearance. With braces, your teeth will move closer together, eliminating unwanted gaps and leaving you with beautiful, long-lasting results that will make for easier cleaning, too.
Overbite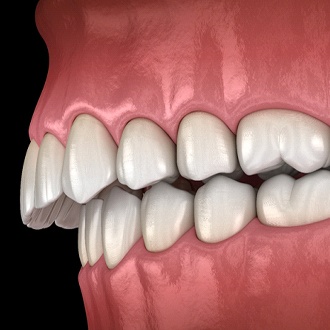 If your upper row of teeth protrudes out over your bottom row of teeth, you have what is referred to as an overbite. While a slight overhang is not uncommon, one that extends significantly further can cause a change to your bite, resulting in excessive wear and tear to your tooth enamel and potential pain developing within your jaw. Should your tooth enamel become too thin or damaged, you can face more significant problems in the future. However, by seeing an orthodontist, we can formulate a treatment plan that will move your top teeth backward and create a more perfectly aligned bite.
Underbite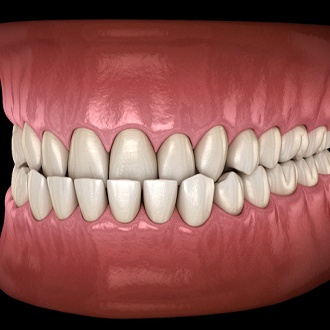 The opposite of an overbite is an underbite. When the upper teeth sit inside the lower teeth, you can expect thinning of your tooth enamel as well as potential jaw pain when biting down or close your mouth. It is also possible that you can develop symptoms closely associated with temporomandibular joint disorder. Fortunately, with braces and the right appliances, your orthodontist can shift your teeth in a way that encourages improved bite alignment and more pleasing aesthetics.
Crossbite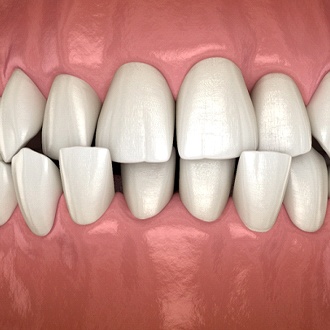 If your upper teeth sit behind your lower teeth or there is an overlapping among teeth between the two arches, you have what is known as a crossbite. Over time, you will notice your tooth enamel deteriorating, and your jaw will no longer function correctly. This can lead to serious pain and discomfort as well as increased tooth sensitivity. By wearing braces, your teeth will move into the correct position to allow for more harmonious movement between your two arches.
Open Bite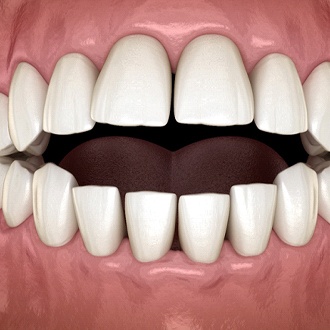 If you sucked your thumb as a child or used a pacifier for too long, you may be living with an open bite. This type of development means your back teeth will touch but your front teeth will not when you close your mouth. Not only can this present an unpleasant aesthetic, but it can pose a serious problem to your tooth enamel and bite. Fortunately, an orthodontist can use the most effective orthodontic solutions to align your teeth and put your smile on the right path.
Impacted Canines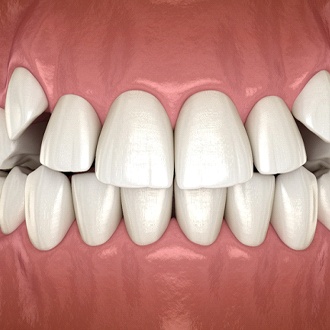 Impacted canines simply mean that these incisors are either sitting beneath the gums or are only partially erupted. By placing brackets or other orthodontic appliances in the correct areas, these teeth can be pulled down to expose more of the tooth structure and create a more pleasing aesthetic.