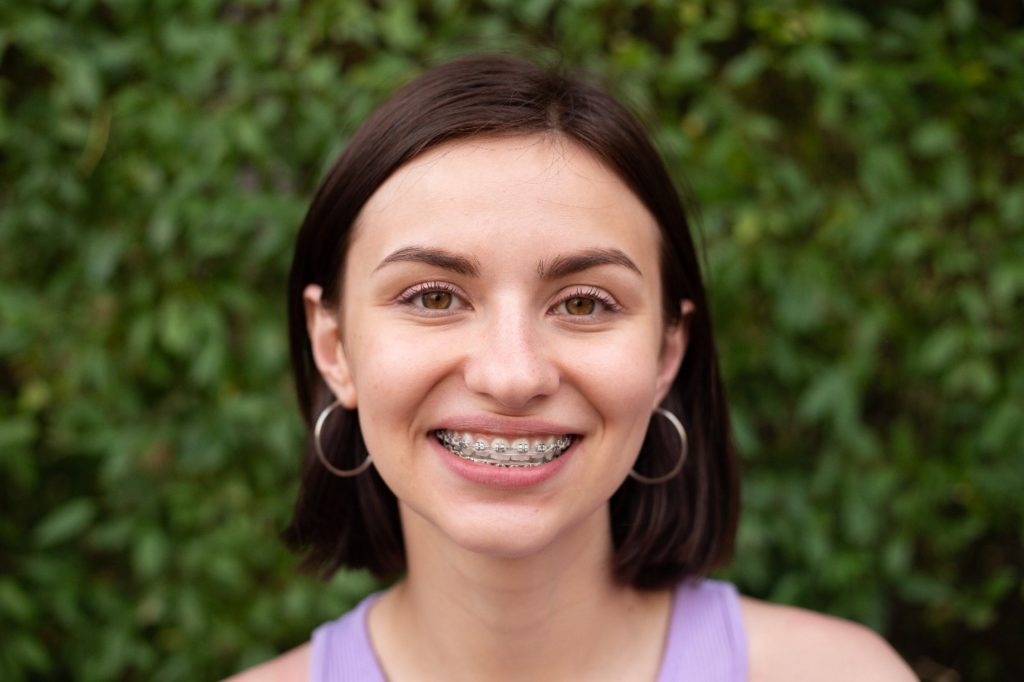 Traditional braces have helped millions of patients address crooked, gapped, and otherwise misaligned teeth head-on. While the metal brackets and wires take some getting used to, there are a few must-have products for braces that will make your life significantly easier. Here are a few to keep close by!
#1. A Water Flosser
Have you heard of a water flosser? This innovative tool uses pressurized water to remove stubborn plaque, food particles, and debris from around your brackets and along your gumline. Just make sure to touch base with your orthodontist to ensure you are using it correctly.
#2. An Electric Toothbrush
Long gone are the days of manually scrubbing your teeth clean – electric toothbrushes do the work for you! By running the bristles along each side of your brackets and along each tooth, this nifty tool will help keep your mouth free from dental problems like cavities and gum disease.
#3. Dental Wax
Sharp brackets and protruding wires can be extremely uncomfortable, especially when chewing or talking. The good news is that dental wax can easily alleviate the problem. All you need to do is roll a small piece between your (clean) hands before applying it to the problem area. Since it's water resistant, it will stay in place all day!
#4. A Travel-Sized Dental Kit
Since brushing and flossing after each meal is a must, having a travel-sized dental kit can make all the difference. You can buy miniature toothbrushes, toothpaste, and mouthwashes at your local store or get a pre-made one online. Either way, be diligent about using it to prevent unwanted staining and other dental problems.
#5. A Sturdy Water Bottle
Drinking water doesn't just keep you hydrated; it also helps rinse food particles from your braces! So, buy a sturdy water bottle, fill it with water, and keep it within arm's reach throughout the day. It's a much better alternative than sugary drinks, like soda and fruit juice.
#6. A Mouthguard
Do you chronically grind or clench your teeth? This habit often flies under the radar, but it can damage your orthodontic appliances. Luckily, you can prevent that from happening by talking to your dentist about a custom mouthguard. If you play sports, this tool will be especially handy.
#7. A Braces-Friendly Cookbook
Although braces have undergone significant advancements throughout the years, there is no getting around the dietary restrictions. Corn on the cob, apples, and celery are just a few examples of foods that make this list, but don't worry – there are plenty of recipes you can enjoy with braces. Getting a braces-friendly cookbook will help spark inspiration so you can find foods that your tastebuds and teeth love.
Navigating orthodontic treatment can be overwhelming at first. However, with the right tools in your arsenal, you can have the enjoyable, smooth, and hassle-free care you deserve!
About the Practice
Simply Orthodontics is home to two exceptional orthodontists: Dr. Alan Carlotto and Dr. Sam Alkhoury. In addition to being exceptionally talented and highly-trained, both of these accomplished professionals have helped countless patients achieve the smile of their dreams. If you have a question about your braces or are interested in starting treatment, our knowledgeable team is here to help via our website or by phone at 508-473-2002.