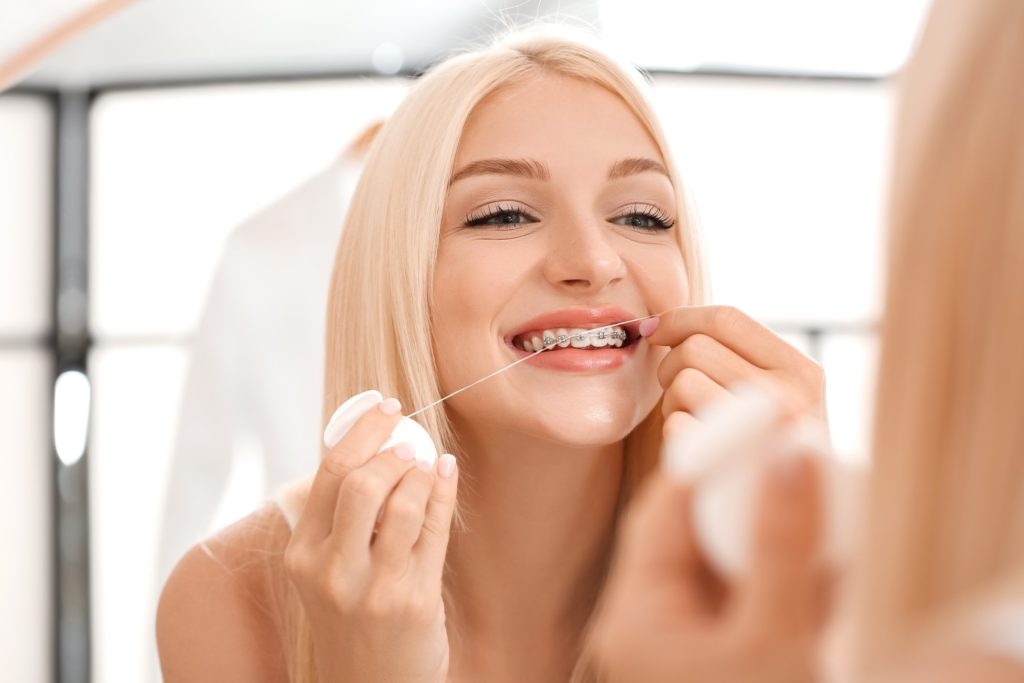 Be honest… Do you typically go on autopilot when completing your oral hygiene regimen? Well, starting orthodontic treatment will change all that. After all, the metal brackets and wires require you to adapt to truly clean your teeth. If you currently feel like your dental care routine is frustrating, don't worry – here's a quick guide on how to brush and floss with braces.
A Step-by-Step Guide to Flossing with Braces
Do you usually brush your teeth before flossing? Some studies have found that reversing the order can actually reduce plaque buildup. So, let's start with a step-by-step guide to flossing with braces:
Remove any orthodontic accessories, like elastics.
Rinse your mouth with clean water to remove debris.
Guide the thread underneath the main wire before carefully flossing.
Floss between every tooth, even the harder to reach molars.
A Step-by-Step Guide to Brushing with Braces
Now that you've removed some of the plaque, food particles, and debris from your teeth, your brushing regimen will be even more effective. Here's what to do next:
Put some toothpaste with fluoride on a soft-bristled toothbrush.
Place your toothbrush at an angle to clean the top and bottom of each bracket, as well as your teeth and along the gumline.
Brush for at least a full two minutes.
Rinse your mouth and check your teeth. If needed, brush again.
A Few Other Tips for a Healthy, Happy Smile
Brushing and flossing are two pillars of good oral hygiene. With that being said, there is much more that goes into keeping your smile healthy. To start, you should finish off your at-home dental care regimen by gently cleaning your tongue and rinsing with mouthwash. It's also important to fill your meals with nutrient-dense foods, like lean proteins and fresh fruit, which will help keep your teeth and gums healthy from the inside-out. Next, avoid smoking, drinking alcohol in excess, chewing on ice, eating foods on the dietary restrictions list, and other unhealthy dental habits. Last, but most certainly not least, visit your dentist every six months for a dental checkup and cleaning.
Keeping your teeth decay-free requires a solid brushing and flossing regimen, and the last thing you want is to dread your oral hygiene routine for the 12+ months you're wearing braces. Luckily, with the above guides in mind, you can have a much more seamless experience!
About the Practice
Our team at Simply Orthodontics wants you to get the smile-transforming treatment you desire and enjoy the journey along the way. That can be difficult if you find brushing and flossing your teeth to be cumbersome. That's why we love sharing our tips and tricks for making orthodontic treatment more seamless. If you'd like to learn more about how to perfect your oral hygiene regimen with braces or want to schedule an appointment, don't hesitate to visit our website or call (508) 473-2002.