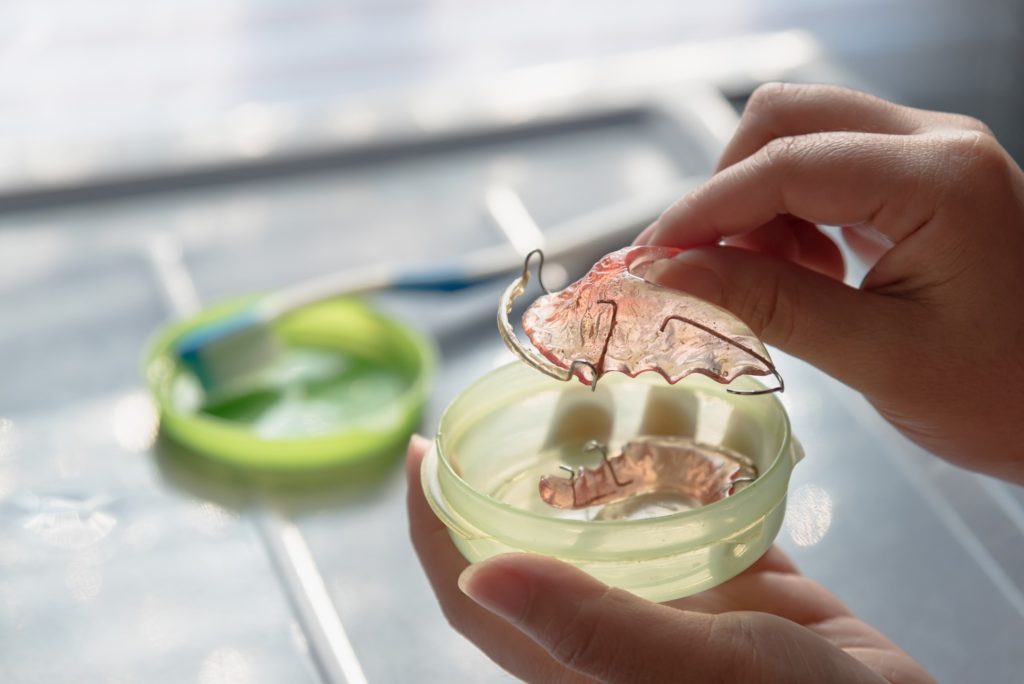 The first step to enjoying a beautifully straight smile is getting braces. The second step is preserving your results by wearing your retainer each evening! Since this is a lifelong best practice, your orthodontic appliance may naturally experience some wear and tear throughout the years. But how do you know when it's time to order a replacement? Keep reading to learn the answer.
How Long Do Retainers Typically Last?
The type of retainer you get will largely determine how long it will last. While removable retainers typically last for 5-10 years, permanent alternatives can last for several decades. In both cases, how well you care for it will determine its lifespan. For example, if you don't store it in its designated case, drop it often, and neglect to clean it nightly, then you will likely need to order a replacement sooner rather than later.
4 Signs It's Time to Replace Your Retainer
Since you don't have to replace your retainer by a specific year, you may be wondering now how exactly you're supposed to know when it's time. In short, you should replace it if:
There are small cracks in the plastic
It feels loose
It no longer fits
There's calcium buildup
Each of these changes to your retainer can result in it not working ideally, meaning it won't do a good job keeping your perfectly straight teeth in their ideal positions. So, even if the crack in the plastic is small or your retainer only feels a little loose, get in touch with your orthodontist right away.
7 Essential Best Practices for Preserving Your Retainer
As mentioned above, the lifespan of your retainer depends largely on how well you care for it. If it's been a long time since you've brushed up on how to care for yours, then here are a few essential best practices to implement into your daily routine:
Always take out your retainers when eating, drinking anything other than water, and completing your oral hygiene regimen.
Don't use hot water to clean them (this can warp their shape).
Brush them nightly with a soft-bristled toothbrush.
Soak them weekly in a dentist-recommended cleaner.
Implement a solid oral hygiene routine, including brushing twice a day and flossing daily.
Never use household items, like superglue, to repair them.
Store them in a protective case when they aren't in use.
Your retainer plays an essential role in preserving your new and improved smile, so don't let the warning signs that you need a replacement fly under your radar! The moment they arise, get in touch with your orthodontist to order a replacement.
About the Practice
With two exceptionally skilled orthodontists leading our team at Simply Orthodontics, we are able to help patients achieve and maintain their perfectly straight teeth! In addition to offering several types of braces, we also provide custom-made retainers following your treatment. That way, you can do your part to prevent orthodontic relapse in the short and long-term. If you have a question about retainers, think you need a replacement, or want to schedule an appointment with our team, don't hesitate to visit our website or call (508) 473-2002.