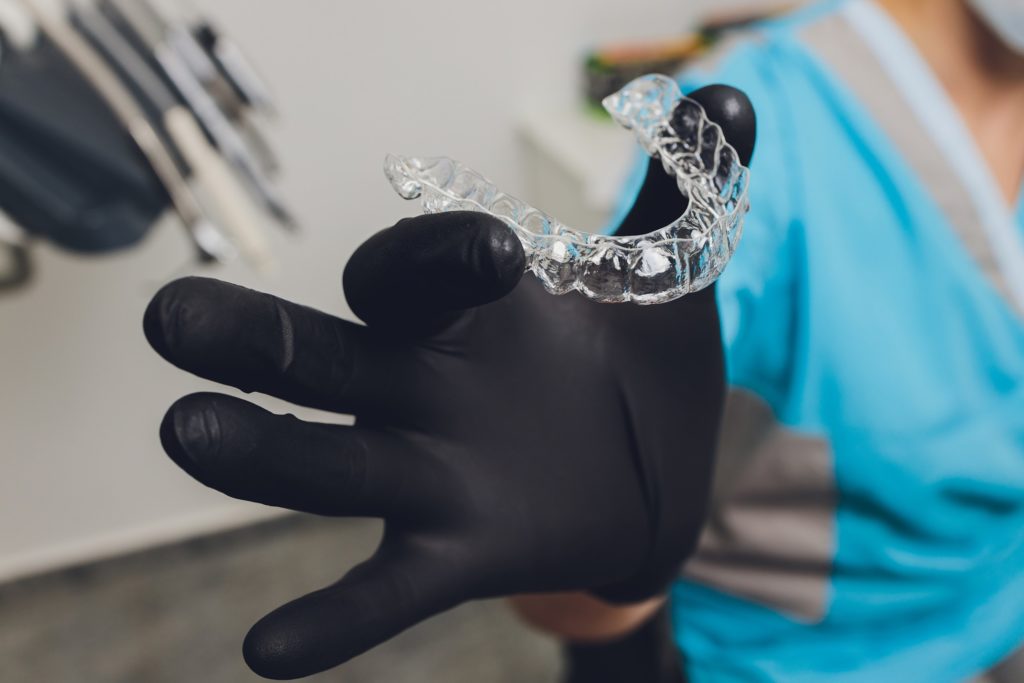 As the days until the start of your clear aligner treatment become fewer and fewer, you may feel a mix of emotions. Excitement over addressing misalignment, nerves over adjusting to a new routine, and a whole bunch in between. One of the best ways to calm your nerves and set yourself up for success is to plan ahead. With this in mind, keep reading to learn five tips on how to prepare for Invisalign!
#1. Start Brushing After Each Meal Now
Right now, brushing each morning and evening might suffice. Once your Invisalign treatment is underway, however, you'll need to reach for your toothbrush after each meal. Why not pick up that habit now? That way, it will be one less thing you'll have to adjust to. Instead, you'll already know how to easily clean your teeth while you're at the office, having lunch with friends, or running errands.
#2. Cut Back on Snacking
Invisalign doesn't come with too many rules and restrictions, but there is one important one: the 22-hour wear time. The best way to use your two "free" hours are 15 minutes for breakfast, 30 minutes for lunch, and 45 minutes for dinner. With the rest of your time being used to brush and floss your teeth, you can see that there isn't much time for snacking. So, start finding well-balanced, nutritious, and delicious meals now that will keep you fuller for longer.
#3. Purchase All the Necessary Supplies
Of course, certain supplies will be provided for you when you start your Invisalign treatment, like your trays. However, there are additional tools that can make your life with braces significantly easier. Things like a travel-sized toothbrush, a card with your orthodontist's contact information, and a clear aligner removal tool are a few essentials.
#4. Put Together a Mini Dental Kit
As previously mentioned, brushing and flossing regularly is vital, and you won't always be home to do so. Therefore, pack a mini dental kit! In it, include a travel-sized toothbrush, a small pack of pre-threaded floss, mini mouthwash, and mints. You can also pack some cleaning crystals in case your trays need a little extra care.
#5. Figure Out the Financials
There is no denying that Invisalign is an investment. However, it's worth noting that it's one of the best ones you can make because it benefits your oral health, enhances your confidence, and improves your bite. Plus, with proper care, the results can last a lifetime! Just make sure to figure out how you want to pay for your treatment well beforehand to avoid any last-minute stress.
While you're waiting for your first trays to arrive, it's natural to be a ball of emotions. Fortunately, you can use the above tips to prepare for treatment and occupy your mind in the meantime.
About the Practice
At Simply Orthodontics Milford, our days are filled with all things braces. Of course, we know that's not the same for our patients, making the start of Invisalign quite an adjustment. To make the transition into beginning orthodontic treatment as smooth as possible, we go above and beyond to share all of our tips and tricks, like the ones above. If you have a question about life with Invisalign or you'd like to schedule an appointment, don't hesitate to visit our website or call (508) 473-2002.