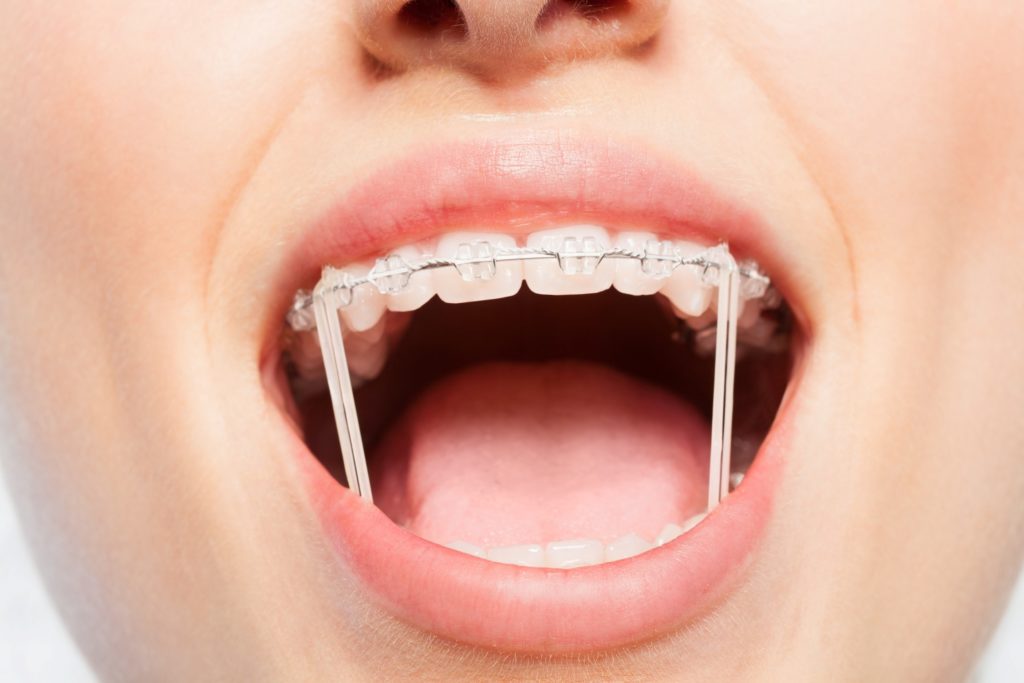 After a few months of wearing your braces, you may finally be used to following the dietary restrictions, flossing around the braces, and feeling some slight soreness after each adjustment appointment. What else is there? Well, for some, there are rubber bands. These orthodontic tools may be small, but they play an instrumental role in addressing misalignment. To learn more about why wearing rubber bands on your braces is so important, read on!
First, The Different Types of Rubber Bands for Braces
In order to better understand why wearing rubber bands is so important, it's valuable to explain the two different types. The first is ligatures (the colorful ones that wrap around each individual bracket). Their purpose is simple: to hold the archwire in place. These stay in place 24/7 and are only removed by your orthodontist during your adjustment appointments.
The second type is interarch rubber bands. They look like the small elastics you would get at your local store, but they are made from durable, medical-grade latex (or something similar for patients who are allergic) and designed specifically to fix your bite and the alignment of your jaw.
An Overview of How Rubber Bands Work
The exact placement of your rubber bands will be determined by your orthodontist and will depend on your unique dental needs. Most often, they are used to address bite problems, like overbites, underbites, and crossbites.
Typically, you will be asked to wear a rubber band on each side of your mouth, which can easily be attached to your brackets. This will exert additional force, guiding your teeth and bite closer and closer into their ideal positions. Note: do NOT use run-of-the-mill elastics or hair ties. These are not safe and can hinder your orthodontic treatment. If you run out or misplace/break yours, then call your orthodontist.
A Few Dos & Don'ts with Rubber Bands
With time, life with rubber bands will become more and more easy. Throughout your time with them, it's of the utmost importance that you:
Don't take them out if your teeth are sore.
Do wear them as much as possible, ideally 23 hours a day.
Don't modify your treatment in any way, like doubling up on rubber bands.
Do notify your orthodontist when you're running low/if you need more.
At first, rubber bands may take some adjusting to. The good news is that they are just another orthodontic tool designed to make your dream smile a reality!
About the Practice
At Simply Orthodontics, we believe you deserve a healthy, happy, and beautiful smile; we're here to help you achieve it too! In some cases, that involves the use of rubber bands. Before you leave our office, we will show you how to put them on, explain when to take them off, and answer any questions you have about your orthodontic treatment. If you want to learn more about rubber bands, you have a question about life with braces, or you'd like to schedule an appointment, then don't hesitate to visit our website or call (508) 473-2002.