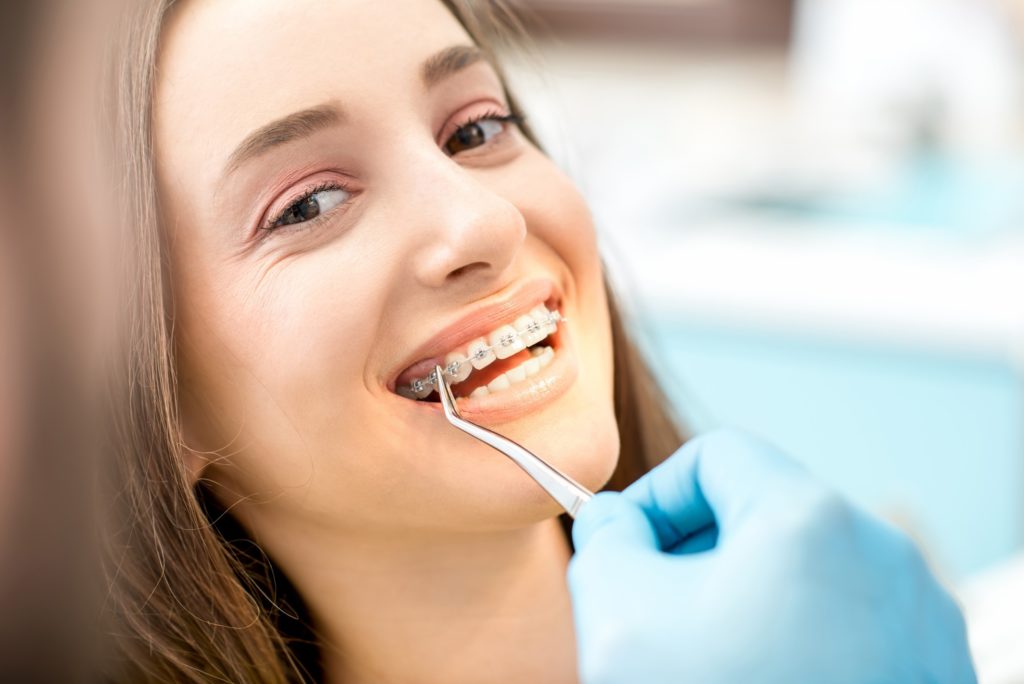 Is one row of teeth more spaced-out or crooked? Then you may be wondering if you can get traditional braces on just your top or bottom teeth. After all, wouldn't this be more convenient for your orthodontist and more cost-effective for you as the patient? Unfortunately, it's not that simple. Keep reading to learn why straightening just one arch of teeth typically isn't recommended.
The Problem with Single Arch Treatment
It's important to remember that braces do so much more than straighten your teeth; they also improve your bite. Since the relationship between the top and bottom arches is complex, treating one while ignoring the other is not ideal. Not only can this result in bite problems, but it can also take a toll on your chewing patterns and increase your chances of bruxism (a condition where you chronically clench or grind your teeth). For all of these reasons, orthodontists typically don't recommend single arch treatment.
The Benefits of Getting Braces on Your Top and Bottom Teeth
Even if one arch of teeth is fairly straight, getting traditional braces on your top and bottom teeth can be beneficial. Doing so allows your orthodontist to create a custom treatment plan that both addresses misaligned teeth and improves your overall bite. Of course, one of the most notable benefits will be a gorgeous, balanced smile. However, there are other perks as well!
To begin, guiding your teeth into their properly aligned positions can improve your oral health by removing unique crevices food particles and debris can be trapped in. This, in turn, can decrease your chances of developing cavities, gum disease, and other serious oral health concerns.
Secondly, getting braces on both arches of teeth will ensure that your bite works together flawlessly. The improvement to your bite will no doubt be noticeable, but this change can also enhance your speaking patterns! After all, your tongue makes a series of distinct movements against the back of your teeth to form words.
Although straightening only your top or bottom teeth may initially seem like a good idea, it's ultimately not the best choice in most cases. If you want to take the next step toward a healthier, happier, and even more beautiful smile, then schedule a consultation with your orthodontist today!
About the Practice
At Simply Orthodontics, our goal is to provide you with a smile that is as healthy and functional as it is gorgeous. That's why braces are so much more than just an esthetic treatment! Whether you're struggling with minor misalignment or severe overcrowding, our talented team will create a custom treatment plan with your unique dental needs and smile goals in mind. If you have a question about orthodontic treatment or you'd like to schedule an appointment, visit our website or call (508) 473-2002.