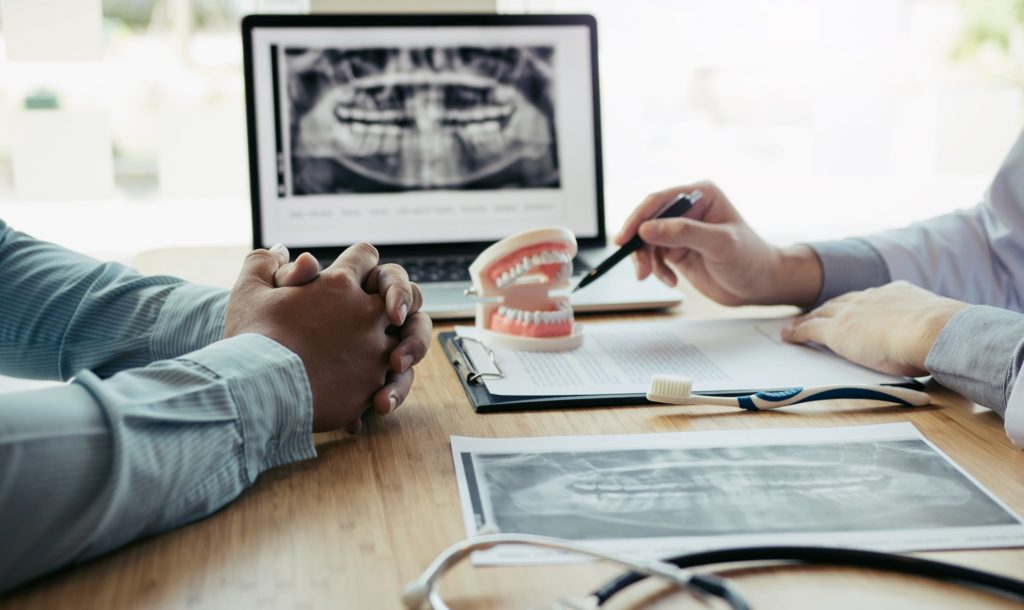 When most people hear "braces," they think "straight teeth." However, orthodontic treatment also is essential for correcting bite problems, like overbites. Initially, an uneven bite might not seem like much of a concern. It's actually a lot like trying to drive a car when the axles aren't aligned properly – it just doesn't work as well! With this in mind, keep reading to learn four reasons to have your overbite corrected.
4 Reasons to Have Your Overbite Corrected
Overbites are a common orthodontic concern and one of the most popular reasons patients get braces. If you're unsure if you should commit to treatment, here are four reasons why you should:
Improve your chewing function – If your teeth don't come together evenly, then there is a good chance your food isn't being broken down properly. This can result in indigestion in the short term and malnutrition in the long term. The good news is that braces can seamlessly correct your bite, improving your chewing function in the process.
Protect your teeth – Overbites can result in excessive wear and tear, resulting in misshapen and worn-down teeth. Orthodontic treatment can align your bite before this happens, improving the health and function of your smile.
Boost your oral health – Uneven bites, including overbites, can make it difficult to brush and floss properly. As a result, you may be at an increased risk of developing tooth decay, gum disease, and the like. So, correcting your bite can improve your oral and overall health.
Enhance your self-esteem – If your overbite makes you feel self-conscious, then you should absolutely have it corrected. You deserve a gorgeous, healthy smile that you're proud to show off, after all!
How Long Do Braces Take?
That depends on a few factors, including the type of braces you need. The average treatment timeline with Invisalign is between 12 and 18 months. Traditional braces, on the other hand, can take 18+ months, especially for moderate to severe cases.
Another important factor to keep in mind is compliance. To correct your bite, you may need additional accessories, like rubber bands. If you don't wear them as often as you should, you'll delay your results. You should also abide by the dietary restrictions to avoid breaking a bracket or wire and continue to implement a solid oral hygiene regimen to prevent tooth decay, gum disease, and the like.
If you have an overbite, don't wait to start orthodontic treatment. The sooner you do, the sooner you'll reap the benefits of a better smile and bite!
About the Practice
With Dr. Alan Carlotto and Dr. Sam Alkhoury leading our team at Simply Orthodontics, our team is here to help patients with everything from minor spacing issues and uneven bites to severe overcrowding. We offer a wide range of treatments as well, including traditional braces, orthodontic appliances, Invisalign, and self-ligating braces. If you'd like to learn more about your treatment options or you have a specific question about correcting overbites, don't hesitate to schedule an appointment with our team via our website or by phone at (508) 473-2002.